I don't know about you, but I've been devastated watching the coverage of the huricane Katrina aftermath. I think we all want to help in some way. The Open Door is planning many ways to be involved in helping people. Some poeple are already planning a trip to volunteer in a few weeks. We'll be donating all of our offereing from worship today to the recovery.
One little thing that we are doing is donating CD sales money. CD baby has made it possible for us to donate 100% of the money we would get to the American Red Cross for the month of September. That means if you buy a TSE CD from CD Baby almost all of your money goes as a donation to help the victims.
Buy our album "
Aching From Wanting More
" (this CD is out of stock until probably 9.8.05)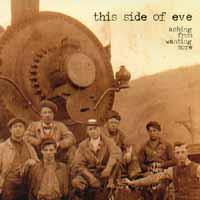 Buy our new e.p. "
All Over Again
"